The group stage draw for the most anticipated event of the year in Dota 2, The International 2023, has been revealed. This information has been announced on the official tournament website.
The International 2023 is scheduled to take place between the 12th and the 29th of October in Seattle, USA. The current prize pool stands at just over $2.9 million.
From each group of the tournament, one team will be eliminated. The remaining participants will move on to the playoff matches. The winner of Group A will choose a team from Group B (either the third or fourth team), and the second-place team will compete with the remaining team. The participants from Group C will face the teams from Group D.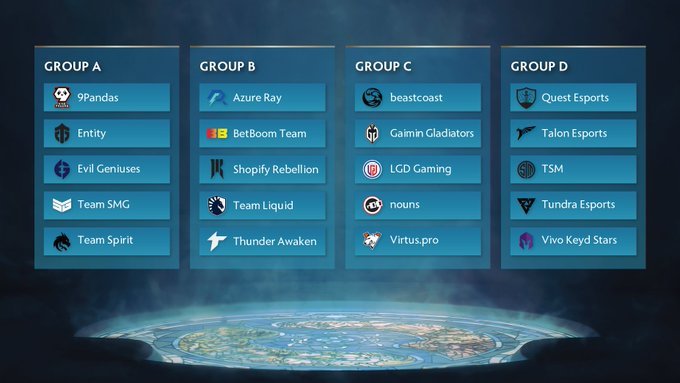 The group stage of The International 2023 will take place from between the 12th and the 14th of October, with four matches running concurrently. The playoff matches are scheduled between the 20th and the 28th of October, and the tiebreaker games will be held between the 14th and the 16th of October.
Group A:
Team Spirit;
9 Pandas;
Evil Geniuses;
Team SMG;
Entity.
Group B:
BetBoom Team;
Team Liquid;
Thunder Awaken;
Azure Ray;
Shopify Rebellion.
Group C:
Virtus.pro;
LGD Gaming;
Gaimin Gladiators;
Nouns;
Beastcoast.
Group D:
Tundra Esports;
TSM;
Talon Esports;
PSG Quest;
Keyd Stars.